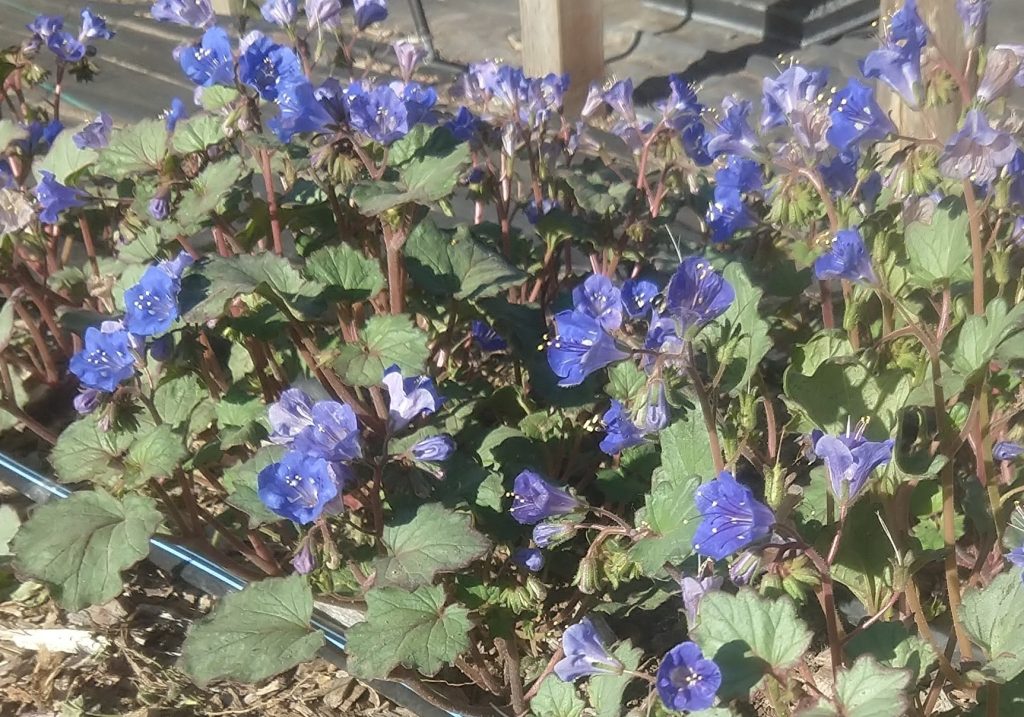 This cheerful little annual, Desert Bluebells (Phacelia campanularia), has just come into full bloom and is attracting a variety of bees and other pollinators. I threw out the seed for this plant last fall aiming to enhance pollinator habitat around the nursery throughout the summer. Like most annuals, this Phacelia should bloom all summer.
For those just establishing a perennial xeriscape, incorporating one or two annual flowers is a great way of filling in open spots while the larger perennials are slowly growing in. If the annuals reseed freely, they may come back next year on their own, or they may be gradually crowded out by the expanding perennials. I think it is a great way to get a jump start on creating a pollinator paradise in your yard.
Please note: the nursery will be open with regular hours this week and next. After that, we'll be open only by appointment until reopening for the month of September.