The Tortoise Theory of Plants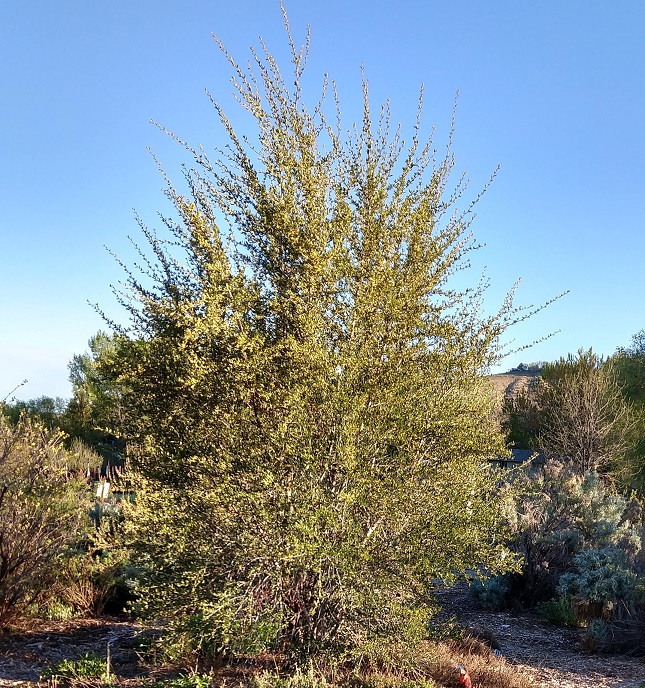 Remember the old story of the Tortoise and the Hare? The Hare was fast and over-confident, but the humble tortoise just kept plodding along. We all know who won the race . . . .
Lately, I have developed the 'Tortoise' theory of landscape plants. This is an amendment to the 'Sleep, Creep, Leap' idea about perennials in general. It has struck me that there are a handful plants that initially grow so slowly as to try one's patience. But in the end, these are the very plants that turn out to be the real stars, the most satisfying, the most magnificent.
Curleaf Mountain Mahogany is a great example of this. I planted this one as a tiny seedling about 12 or 13 years ago and then waited expectantly. For two, three or even four years it barely inched up. Then suddenly one year–without warning–it started to grow . . . and grow . . . and grow. Now I consider it to be the queen of the nursery garden, a real gem and a delight in every season.
The opposite story is the notorious Silver Maple. Fast growing, these were planted widely as nearly instant shade trees about 60 years ago. I just had the third of four Silver Maples at my house removed. (Expensive! It involved a crane.) They all were reaching the end of their lifespan and threatening to crush my house. The really bad story about these weedy trees is that they are now colonizing the banks of the Boise River, especially downstream from Boise, crowding out our native Cottonwoods.
I guess the best things in life are often worth waiting for.